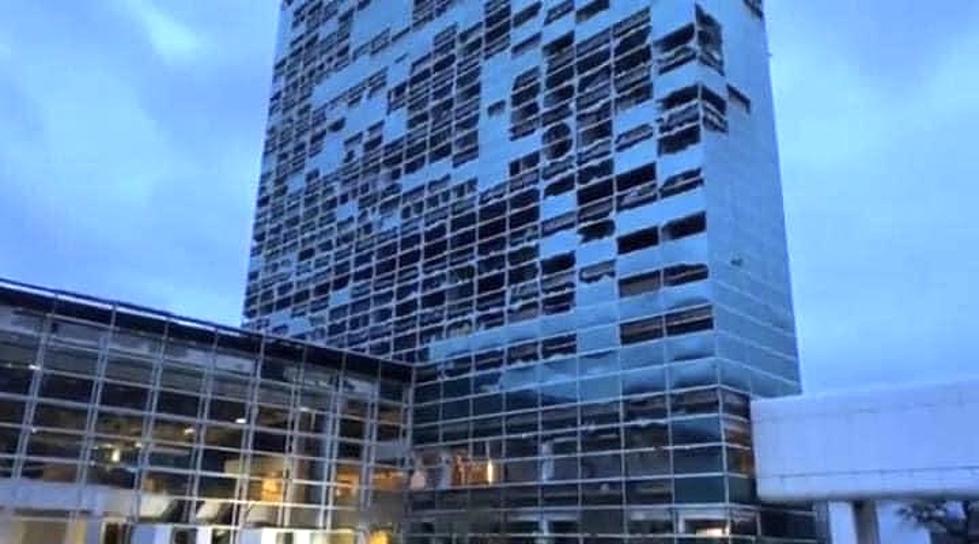 10 Tweets About The Capital One Building In Lake Charles
Erik Tee
I have to admit that one huge eyesore in Lake Charles has got to be the Capital One building. It has obviously seen better days but has been abandoned since Hurricane Laura, and Hurricane Delta in 2020. There has been plenty of talk about demolishing the building, and I have actually heard rumors that they may try and repair and reopen again. Many would wonder why do they continue to repair the building when this is one of the first landmarks that's often affected when Hurricanes hit the area. I am not the only one who thinks like this, there are many who have some observations on what they can do with the building along with other recommendations.
Check out 10 tweets that I came across from many who are familiar with the building that was once a beautiful part of the city's history. While there are some from 2021, many of these are from 2020. Almost 2 years later we are still awaiting what may come next, and we are a few months from another Hurricane season. Can we honestly say that we are ready for that?
In Lake Charles, we are a family and sure we may get knocked down, but we get back up. Now whether or not the Capital One Building will be knocked down and returned is an entirely different story. Just like everyone else I will wait around and see what's coming next.
LOOK: Here are the best lake towns to live in
Many of the included towns jump out at the casual observer as popular summer-rental spots--the Ozarks' Branson, Missouri, or Arizona's Lake Havasu--it might surprise you to dive deeper into some quality-of-life offerings beyond the beach and vacation homes. You'll likely pick up some knowledge from a wide range of Americana: one of the last remaining 1950s-style drive-ins in the Midwest; a Florida town that started as a Civil War veteran retirement area; an island boasting some of the country's top public schools and wealth-earners right in the middle of a lake between Seattle and Bellevue; and even a California town containing much more than Johnny Cash's prison blues.
More From My Magic LC 92.1 FM