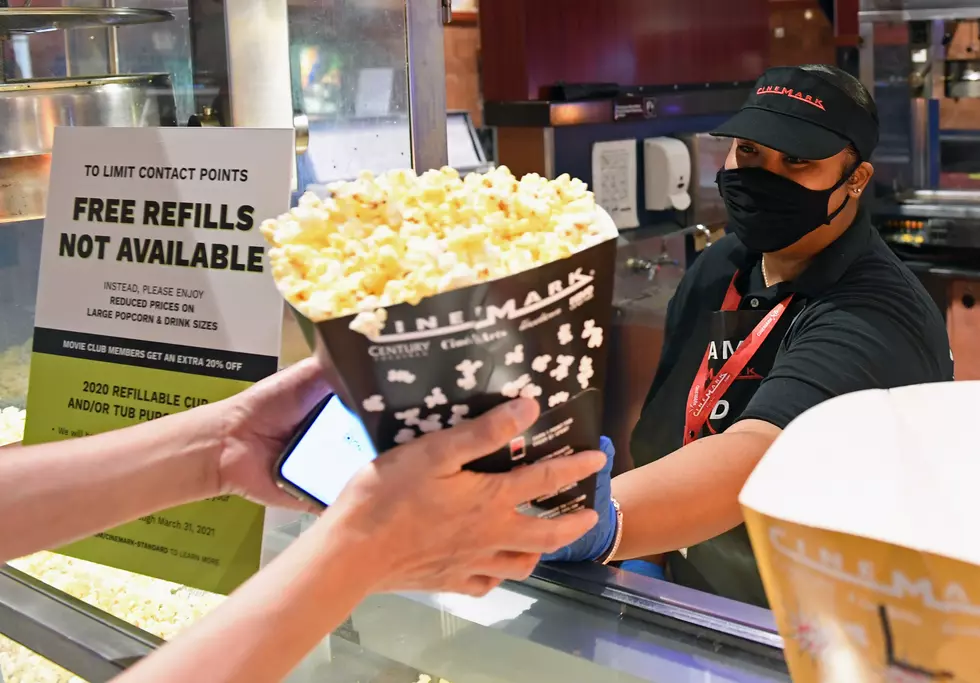 $3.00 Movie Tickets at Both Lake Charles Theaters This Weekend!
(Photo by Ethan Miller/Getty Images)
Owning a movie theater in the last two years certainly was not an easy task. They were shut down during covid, here in SWLA they were still shut down after two hurricanes. I remember I hadn't seen a movie in the theater since 2019. I finally went to go see "Maverick". Totally worth it for sure! Now, both Cinemark theaters in Lake Charles are offering movie-goers a chance to see a movie for only $3!
The cheap tickets are part of an initiative by the Cinema Foundation. The foundation supports Theater owners through a non-profit group. Typically Labor Day is a very slow time for movie theaters, so they are trying to entice customers to come and spend a few hours with them at a heavily discounted price. Currently, the average movie ticket price in America is just over $9 a ticket. I think I paid 10 for mine the last time I went. I'd say $3 for a ticket is well worth looking into for something to do. Plus, they have A/C!
I used my Fandango app to check and make sure that both Cinemark Theaters in Lake Charles are participating, and they indeed are. $3 movie ticket day is this Saturday, September 3 and it is good for the entire day. I checked early show times and late-night show times as well. There are some theaters showing old movies too, but I didn't find those listed on the app for either theater. However, there are quite a few movies that might interest you and would make for a fun family night out at the movies. The theaters are also offering $3 snacks so you won't have to sell a kidney to actually enjoy the movie.
MORE: Some of the Memes & Tweets That Have Made Us Laugh (and Maybe Think)
More From My Magic LC 92.1 FM