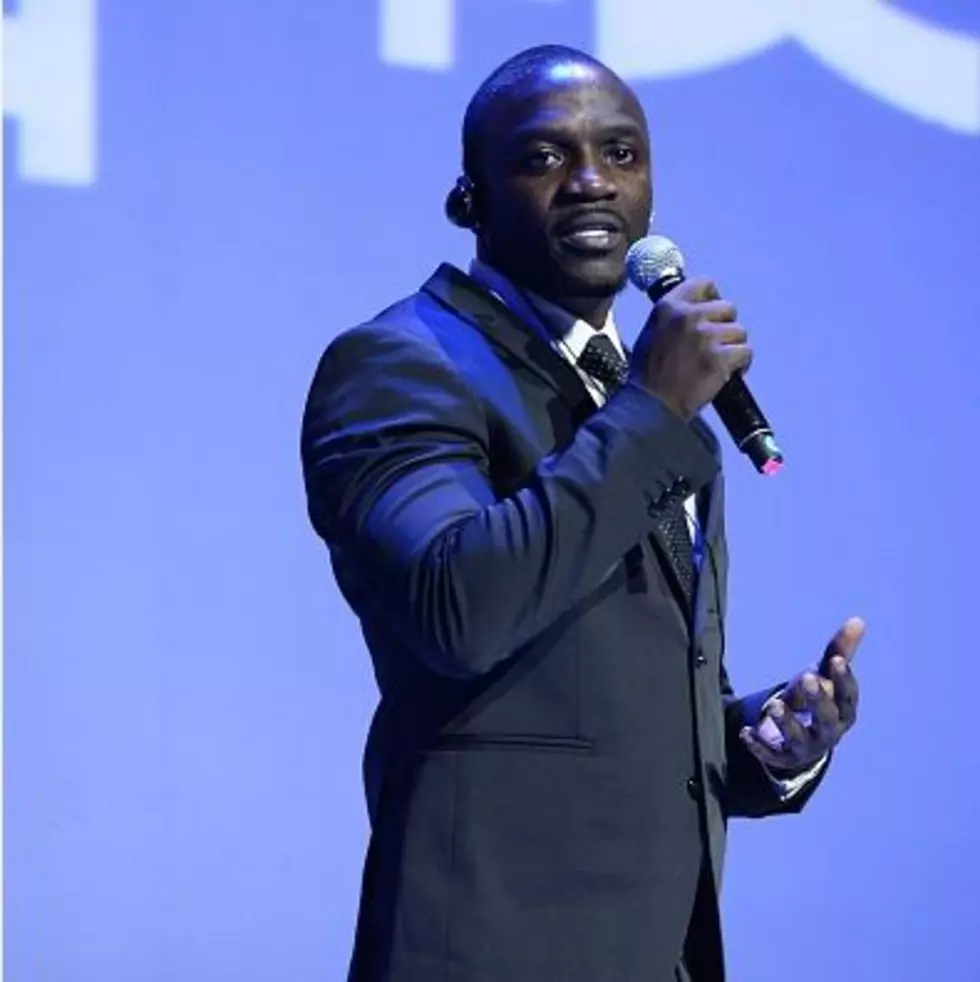 Akon Is Building His Own City In Africa!
Akon - Getty Images
It may not exactly be Wakanda, but it is most certainly going to be the first of it's kind. Singer/songwriter/producer, Akon, just closed a deal giving him the green like to build his very own city in Africa. The music mogul told Nick Cannon last year during an interview that, Akon City, had been in the making for a while now. Matter of fact construction is already underway!
In addition to discussing his new music project, Akon told Cannon in the 2019 interview that it should take roughly 10-years to build his city. In addition, Akon shared that there would be two stages to the cities development that'll jump-off around 2025. Akon City is all part of his well known global philanthropy initiatives to make life better for the poor, especially in his homeland Senegal, West.Africa.
The Senegalese superstar said, "If you can have a billion dollars sitting in the bank, while you have all these people suffering and struggling, it's crazy to me. It's like a waste of a billion dollars." He's putting his money where his mouth is, and is Akon Lighting Africa initiative, brings electricity to people living off the grid. Vice.com reports the music mogul has his own money too! In 2018 he launched the Akoin , which obviously will be the exclusive digital cash currency traded in his new city.
In a few years Akon told Vice.com he will take the profits from his many renewable energy projects here in the U.S., reinvest it in his Akoin to power his city. The ultimate goal is that his cryptocurrency will help develop the struggling economies in Africa where inflation and government corruption have devastated the local currency. Yesturday (January 13, 2020) solidified his agreement to build Akon City and shared the good news with his followers on IG.
By the way according to the Jakarta Post, yesterday's agreement to build the city was signed with the tourism company SAPCO. CNN is reports the music star was gifted the 2,000 acres of land to build his city by the President of Senegal, Macky Sall himself. So I would say, this is a very big deal. The futuristic city is currently being built on 2,000-acres of land. I don't know about you, but I can't wait to see it!
More From My Magic LC 92.1 FM