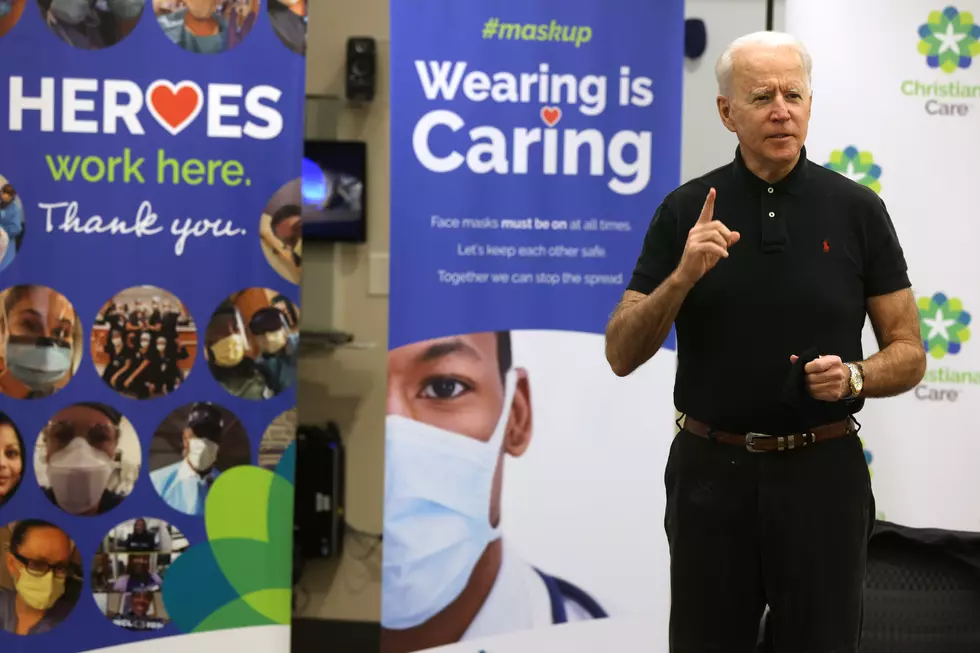 Biden Looks To Raise Minimum Wage To $15 Per Hour
Getty Images
The current federal minimum wage is only $7.25. Sadly, the last time it was raised was  July 24, 2009. It's a shame because this is what most of America's essential frontline workers are making. These undervalued workers keep our country moving whether it be bagging groceries, serving or cooking food at local restaurants, cleaning hotel rooms, and more. They work extremely hard and are at the greatest risk to get infected with COVID-19 but usually don't have medical insurance. Things have got to change.
House Democrats tried to raise the minimum wage to $15/hr in July of 2019, but Trump promised to veto the bill and it died on the Senate floor. Incoming President-elect Joe Biden has made the salary of America's essential workers one of his first agenda items upon taking office January 20. In his speech Friday, January 8, Biden said "No one, as millions do today, should work 40 hours a week at a job and still live below the property line."
He's absolutely right.
Raising the minimum wage is not the only thing on Biden's agenda. His $1.9 trillion dollar COVID relief stimulus plan makes it clear he wants Americans to get immediate relief. The President-elect is looking to send out $1,400 stimulus checks, extend unemployment with weekly $400 benefits to the hardest hit workers, provide a $20 billion National Vaccine Program to ramp up production and make COVID-19 vaccination locations more accessible, along with many other resources to help Americans get back on their feet. For more info on the Joe Biden/Kamala Harris stimulus plan, click here.
Enter your number to get our free mobile app
Ways To Remove Love Bugs From Your Vehicle
More From My Magic LC 92.1 FM