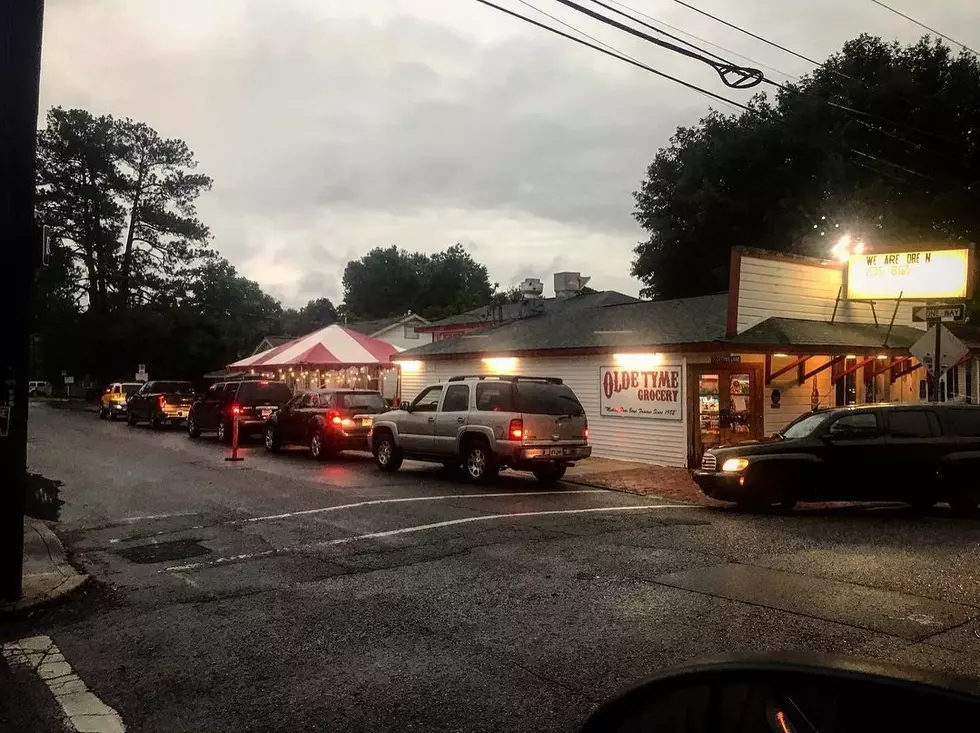 Double Up Your Meds for the Gumbo Poorboy
Facebook, Old Tyme Grocery
I have a soft spot in my heart for sandwiches, from something as simple as a ham and cheese loaf sandwich up to something you can barely take a full bite of. I love them all.
When Darrell's opened back up after Laura, you would have sworn I was going to see Santa Claus as we all rushed over to get a taste of a special. My dad would go all out sometimes, and we would do what I thought at the time were fancy sandwiches. He would buy every type of cheese and deli meat the store had, and we would go to town on making our own custom sandwiches. They're a comfort food, and some places tend to go way over the top in reinventing the sandwich.
In Lafayette, there is a place called Olde Tyme Grocery. I am pretty sad that I had not heard of it until today. I tend to pride myself on secret off-the-wall places to go eat when out of town.
The store was purchased back in 1982 as a legit grocery store. Glen Murphree bought the store and began making sandwiches out of the deli case. According to their website, he had no idea what he was doing, but knew he wanted to make the best poorboy around. As the store's only employee, Glen was able to turn out over a dozen sandwiches a day for patrons. As time went on, the store progressed, and I would assume ol' Glen hired some more employees.
Poorboys are the name of the game for the store, and their Facebook page proves just that. Today, they unveiled what might just be the most Louisiana thing I have ever seen.
They are calling it the Gumbo Poorboy. It's not just a funny name, either. This thing is gumbo through and through. It has the sausage and the chicken we would all expect inside. It is then topped with mayo and potato salad. The final touch is the gravy: actual gumbo roux is drizzled in it to make possibly one of the greatest sandwiches I have ever heard of. My stomach is literally growling every time I look at that picture.
I have gone various lengths to have Whataburger. Now it seems I will have to head east to go give this heavenly sandwich a little nibble very soon.
Enter your number to get our free mobile app
Take an Inside Look at the Capital One Building
More From My Magic LC 92.1 FM