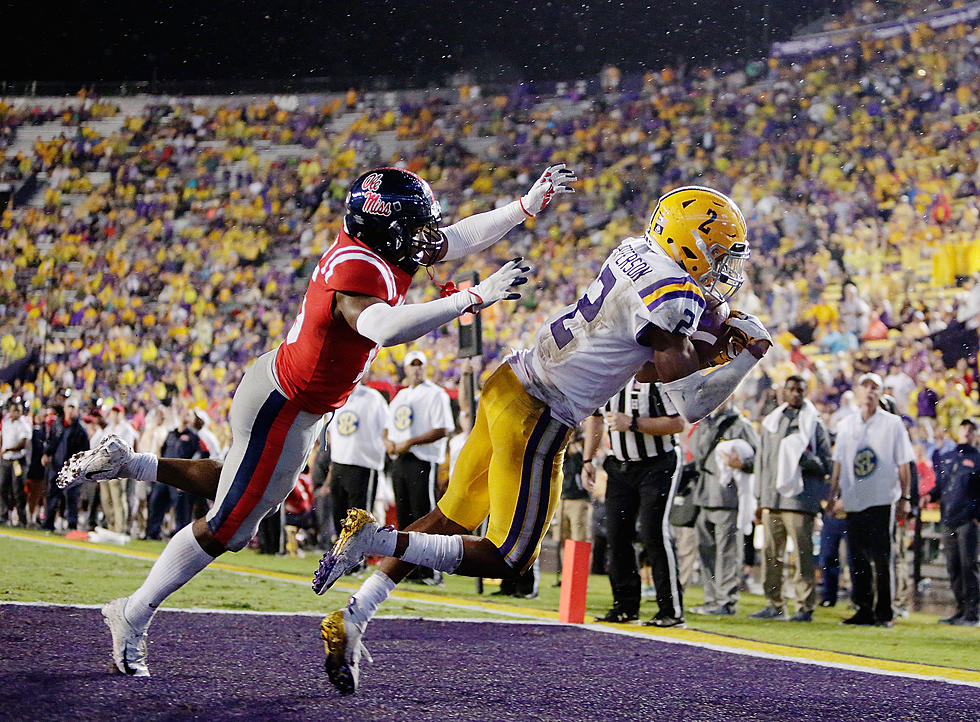 Ole Miss vs LSU Game Time Announced For Week 5
Ole Miss and LSU (Getty Images)
The LSU Tigers are slated to take on the Ole Miss Rebels in Week Five, and the SEC officially announced the time the game will be at..
The LSU Tigers are coming off their best overall performance of the season as they defeated Mississippi State 41-14 on Saturday. The Ole Miss Rebels beat Georgia Tech 48-23. This week, LSU will be hosting a big matchup with Arkansas in Death Valley, while Ole Miss will travel to Tuscaloosa for a massive conference matchup with Alabama at 2:30 on CBS.
The Tigers had no trouble defeating Mississippi State on Saturday as the offense clicked early, especially for Jayden Daniels and Malik Nabors...
"Some of the things that didn't get the attention was (Jayden's) presence in the pocket. "Those were NFL throws, some of the ones that he made" standing in against pressure, taking hits, and delivering. - LSU Head Coach Brian Kelly
The Tigers and the Rebels will be meeting up in Oxford on September 30th, as the SEC has announced that LSU/Ole Miss will be played at 5:00 and will air on the network's leading network, ESPN.
The Tigers will be taking on Arkansas this week. LSU is currently 2-1 with an Opening Weekend loss to Florida State, they beat Grambling State in Week 2, and then a drumming of Mississippi State in Week Three.
How To Watch:
When: Saturday, September 30th
Time: 5 p.m. Central
TV: ESPN
Top Ten Louisiana Cities To Retire In