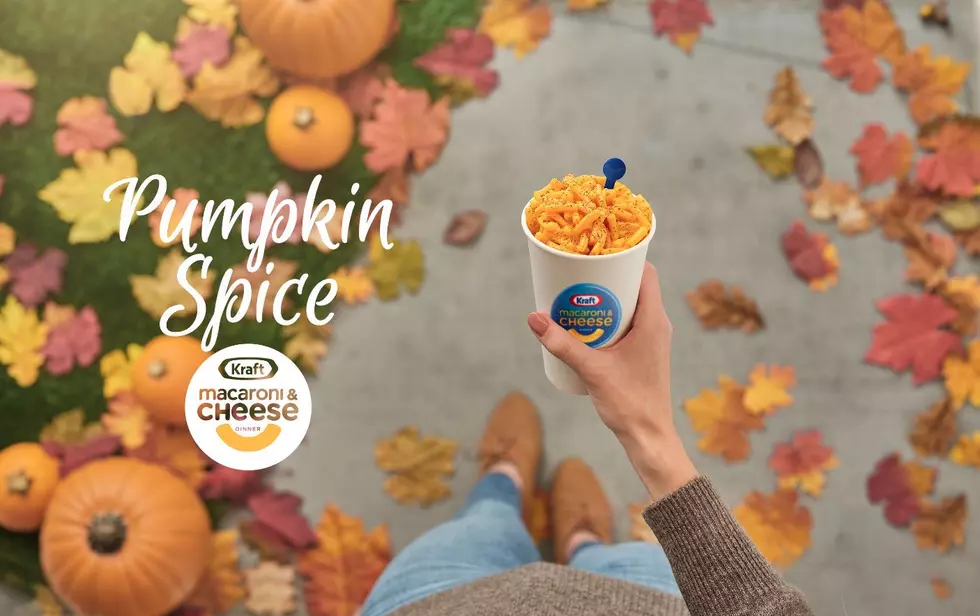 Kraft is Bringing Pumpkin Spice Mac and Cheese to the U.S.
Kraft
Would someone please make it stop? Anyone? No? Ok, fine.
Apparently, the pumpkin spice craze will not die anytime soon.
Kraft Macaroni & Cheese is now available in that oh-so-autumnlicious flavor.
Seriously folks, pumpkin spice mac and cheese? Uggh!
Last week, Kraft announced that its Pumpkin Spice Macaroni & Cheese was available through a contest in Canada. It appeared that Americans were all up in arms that this concoction was only available for our well-mannered neighbors to the north, so Kraft obliged and is unleashing this madness to the states.
If you'd like to win a box of this limited edition mac and cheese, you need to tweet @KraftMacNCheese and use the hashtag #PumpkinSpiceKMC and #Sweepstakes.
They'll be giving away boxes of pumpkin spice mac and cheese to 1,000 people.
If you're trying to win one of these boxes, good luck you weirdo.
10 Cravings Combos For Foodies
More From My Magic LC 92.1 FM