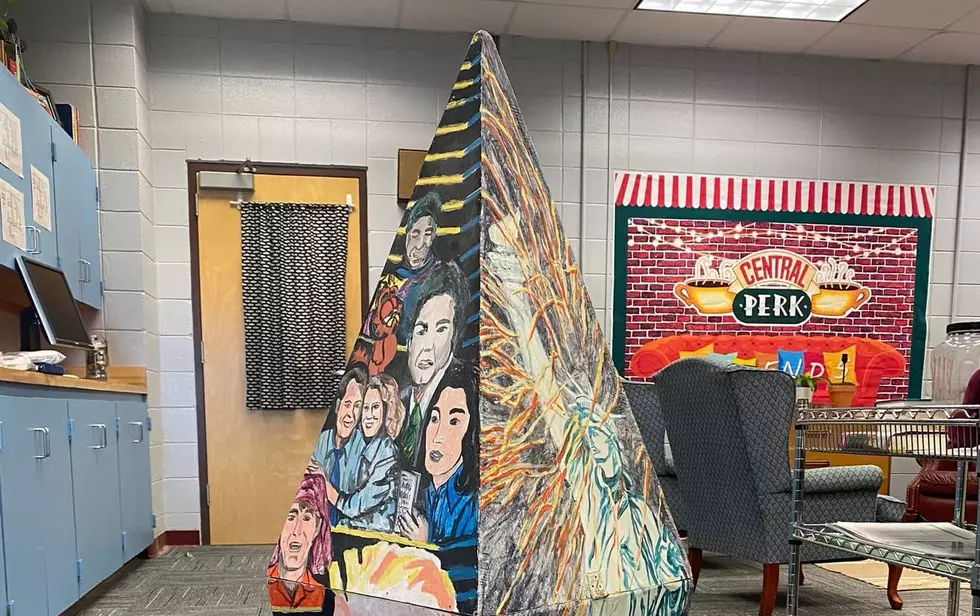 LOOK: Grand Lake High School's Time Capsule from Late 80's Found!
Kristi Ledoux
Growing up, my friends in the neighborhood and I were glued to our TVs by Nickelodeon as they filled up a time capsule of their own to be opened 50 years from it being sealed. I remember watching on TV when our favorite TV stars put random things in their time capsule and sealed it in the streets of the Nickelodeon studios. I thought it was so cool and even told myself I'd be SO old when they opened it. Sadly, Nickelodeon studios shut down, but the time capsule is still alive and holding on to amazing 90s memories. It was moved around a bit, but it currently resides back in California at the Nickelodeon Animation Studio. That capsule is set to be opened on August 30, 2042. That's only 20 years away.
Closer to home, Grand Lake High School apparently had the same idea, but a few years before the 90s teen entertainment giant. Grand Lake's librarian showed off the relic recently and began to ask people to take a trip down memory lane to get some history on the mostly forgotten item. You could feel the nostalgia as some alumni from the class that helped with it told their stories of it. Now, I have no idea no the real story or history of the Grand Lake capsule, but I read through the various comments on the photos and sorta came up with a very loose story about it.
From what I gathered, the consensus is that it was sealed in 87 or 88, but most feel it was 87. The items inside were sourced from not only the current classes and graduating class of that year, but from previous years as well. There is no actual list of what it contains, but some mentioned various items from teachers and even a few VHS tapes of events. VHS tapes would have been a bit pricey to drop in a time capsule, so I would assume they've gotta be good. The next question, when is it supposed to be open?
That seemed to be the biggest debate. A few commenters said they were actually late opening it and that it should have been opened somewhere around 2012. Others swore up and down that it's not due out until the 50-year mark. 2012 would have been 25 years, give or take a year. 50 years makes the opening date 2037. Most agreed on the 50 years as the conversation continued and Kristi vowed that she would write a set of instructions for whoever is around in 2037 to open it. She noted she would be very much retired by then!
It's only 15 more years until that 50-year mark. I didn't even go to Grand Lake and I am totally invested in this story and this amazing piece of history that could bring back allllll the feelings of nostalgia. I hope we all get to see what's inside in 15 years!
MORE: See 30 toys that every '90s kid wanted
More From My Magic LC 92.1 FM