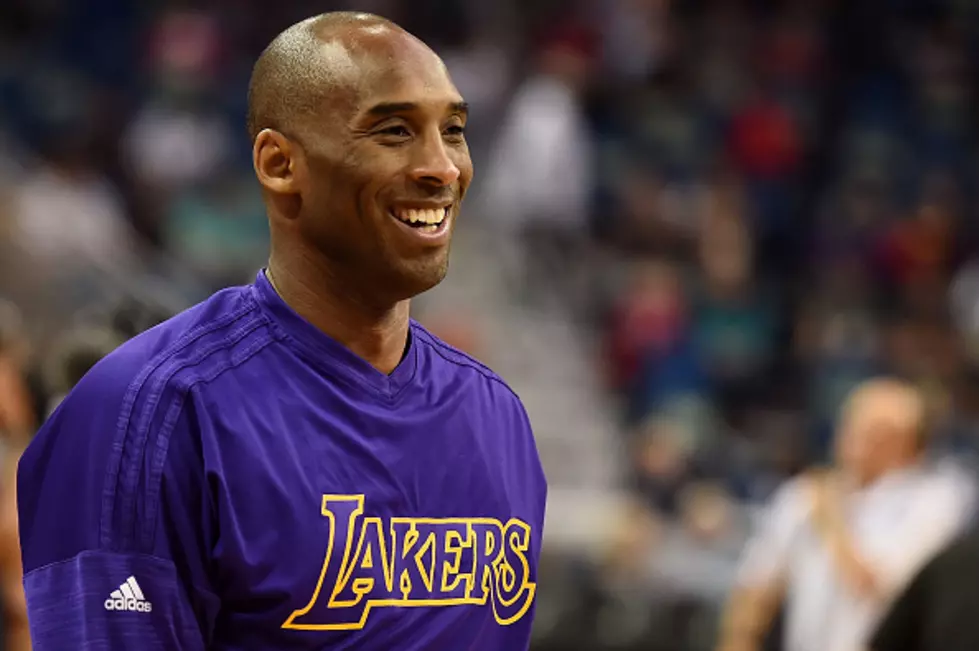 Millions Ask NBA To Make Kobe Bryant Silhouette Their New Logo
Getty Images
Since 1969 the National Basketball Association (NBA) has used the silhouette of LA Lakers hall of famer and former GM, Jerry West, as their iconic logo. Now millions of fans have signed a petition asking the league fashion the logo image in honor of another Lakers legend, the late-great Kobe Bryant. As fans around the globe struggle to come to terms with his tragic and untimely death, Allhiphop reports one admirer had an idea to honor his memory.
Gianna "Gigi" Bryant in Calabasas, California. Fans around the globe are still stunned and some are looking for ways to memorialize his legacy.
Jamal Crawford took the initiative to start a Change.org petition calling on the NBA to change it's official logo to honor Bryant. Urging fellow fans to sign his petition he said, "With the untimely and unexpected passing of the great Kobe Bryant please sign this petition in an attempt to immortalize him forever as the new NBA Logo." The goal is to get 3 million signatures and so far, there are more than 2 million!
Who better to replace basketball icon Jerry West, than the late great basketball superstar he signed to the league? Talking to ESPN West fought back tears as he shared sweet memories of watching Kobe grow as a player and a man. West said Bryant's tragic helicopter death is the 2nd worst day of his entire life and he is completely devastated. West told GMA, "For me, this is a God awful day."
More From My Magic LC 92.1 FM