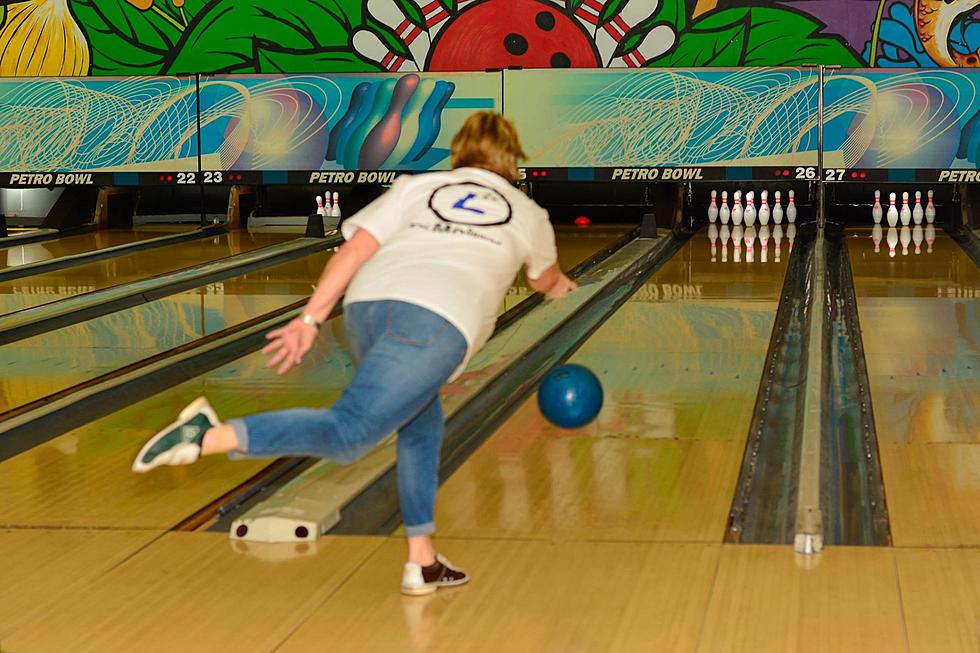 Petro Bowl Says It'll Be Ready to Roll in October
Bowl For Kids Sake (Photo provided by Erin Davison)
Petro Bowl in Lake Charles has been around for 35 years entertaining us for birthday parties, charity events, and league bowling. I have fond memories of walking in as a kid and kicking off a shoe to get my fancy bowling shoes from the attendant. We would run over to the lane and get our name in as fast as possible then run back to pick out the perfect ball. As I got older, the excitement was still there but involved more beer than bowling, I would still get excited to pick out the perfect ball and slap on the rental shoes.
The business took a hit during the pandemic in 2020, forcing it to close down its food and bar plus limiting the number of lanes it was allowed to open. Hurricane Laura came through and ripped the building apart with Delta right behind it. Now, it is getting ready to rise from the ashes and open back up bigger and better than before. In an April interview with KPLC, General Manager Debbie Stroderd gave some insight on what we can expect to see once it opens.
We are reducing the lanes to 34 lanes and we are adding several, like 40 something games to make it more of a family fun entertainment center
Petro Bowl will also be adding party rooms and adding to the bar inside. Their last Facebook post claims they will be opening up in the middle of October, but to keep checking back for a more exact date. I for one cannot wait to go and check out the work they have done and enjoy some good ole Petro Bowl food and beer!
Just for a touch of nostalgia, let's not forget when Mike and I had our own teams for Big Brothers Big Sisters' Bowl for Kid's Sake.
KEEP READING: 10 classic board games that will take you way back
More From My Magic LC 92.1 FM