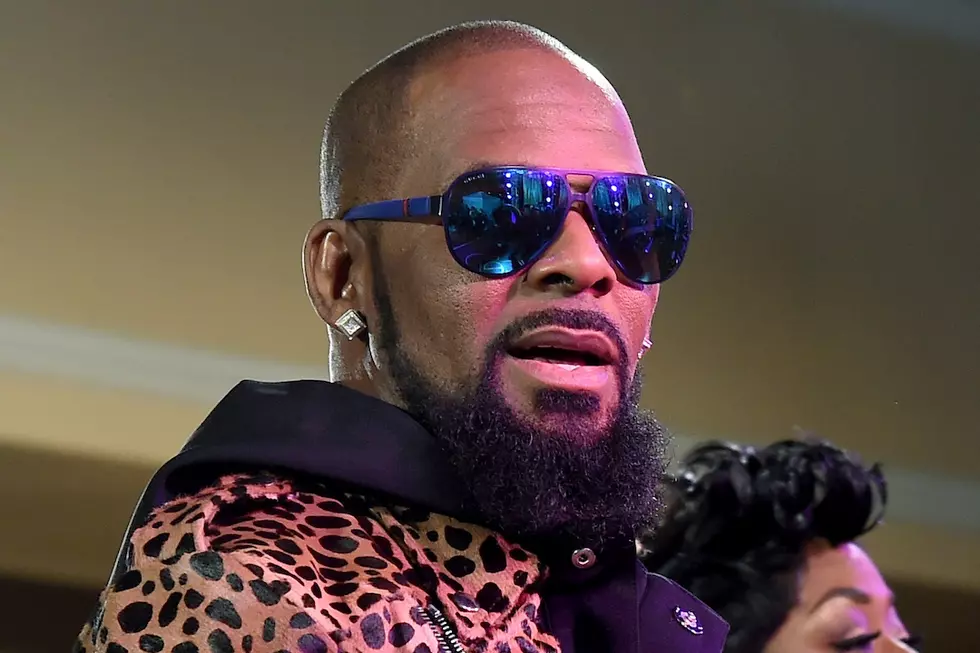 R. Kelly Pleads Not Guilty To 10 Counts of Aggravated Sexual Abuse – Tha Wire
Ethan Miller, Getty Images
Today in Tha Wire a lot of people will say getting R. Kelly convicted for years of allegedly sexually abusing women and underage girls will be a long time coming. His alleged victims, various women's rights groups, down to Dream Hampton executive producer of the explosive Lifetime documentary Surviving R. Kelly.
R. Kelly's attorney Steve Greenberg dismissed the charges at press time and went as far as saying that "all the women are lying." According to CNN Greenberg accompanied his client to enter a plea of not guilty in a Chicago courtroom to the 10 counts of Aggravated Sexual Abuse he stands accused. The R&B star is reportedly was still in custody as of early Monday morning, in spite of being approved to bond out. According to news sources Saturday, Feb. 23, 201,9 a judge set his bond at $1 million, which means he had to cough up $100K to be released and evidently he doesn't have it.
CNN reported Monday the singer appeared in court with his attorney in an orange jumpsuit to enter his plea. Prosecutors are saying the 10 counts involve four victims, three of which allegedly under the age of 17 when the crimes allegedly occurred. The embattled singer has had some serious money problems over the last few years with his lawyer saying last week, "This is someone who should be wealthy at this stage of his career." Greenberg offered various excuses for Kelly's money wows to include mismanagement adding he "really doesn't have any money at this point," and couldn't come up with the cash.
According to court docs reviewed by CNN, Kelly also owes more than $169,000 in back child support to his ex-wife Andrea Kelly. In 2009 he was ordered to make
monthly payments of $20,833, but he reportedly failed to do so. Though this is a separate matter, it is possible that this debt could jeopardize his freedom, so he's got some problems right now. Meanwhile, his next hearing to deal with the child support issue will be March 6.
Looking ahead R. Kelly's biggest challenge yet, will be proving he's innocent of 10 charges of aggravated sexual abuse. Prosecutors say they have video evidence starring R. Kelly engaging in sexual activity with a 14-year old girl. Prosecutors are accusing Kelly of committing sex crimes against four women that took place between 1998 and 2010. In addition, they have his DNA thanks to one of his alleged victims who gave authorities a shirt she wore during an alleged sexual encounter with the singer. It later tested positive for Kelly's DNA. Looks like he's gonna have problems gettin out of this one. We'll see what happens. Things are moving quickly as his next court date is on March 22.
More From My Magic LC 92.1 FM