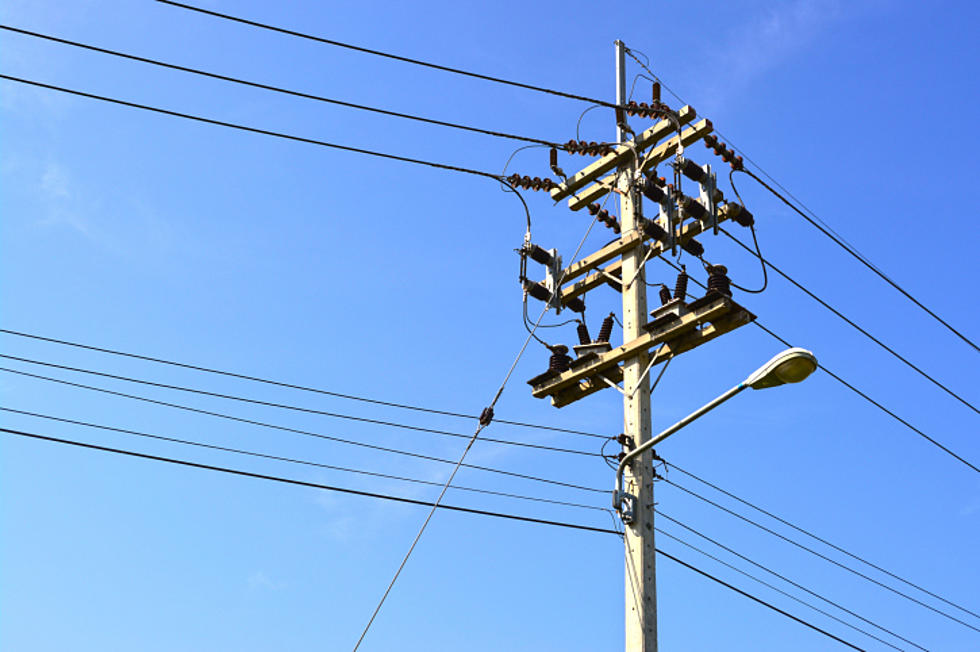 There's a Law That Prevents Power Being Cut off in Extreme Temps
Namepic, ThinkStock
Electricity prices are a big concern right now with us all. They seem to keep climbing up just as much as the temperatures do. Some residents in the area are claiming their bills have doubled and even tripled from usage and fees being tacked on. Mix that with the sudden cost of living going up, and paying bills is getting harder and harder.
I chased down a Facebook post about how power companies cannot legally shut off your power in certain weather situations, even if you haven't paid your bill. Me being the "question everything" type of mind, I decided to dig a little to see where all the catches were for this little nugget of information. Low and behold, it does indeed exist as a law in the state of Louisiana. Docket No. R-29706: Disconnection of Service: Electric and Gas Utilities, was passed on September 12, 2007.
With any law, there is always some fine print. No exception here, but it still is promising. The law passed mentions that no provider can disconnect service to a customer during extreme weather. My next question was, like yours is, what do we consider extreme weather, and who decides that?
Winter termination procedures: The precious day's highest temperature did no exceed 32 degrees Fahrenheit, and the temperature is predicted to remain at or below that level for the next 24 hours, according to the nearest National Weather Service (NWS) reports
Ok, for the most part, looks like if I don't pay my bill in SWLA, it's for sure getting cut off during our winter! What about summer?
Summer termination procedures: The NWS issues a heat warning for any parish in the electric utility's service territory, or when such warning has been issued on any one of the preceding two calendar days.
Don't worry, I've got your next question handled too! What determines a heat advisory? I am so glad you asked! According to the National Weather Service:
Criteria for an Excessive Heat Warning is a heat index of 105 degrees F or greater that will last for 2 hours or more. Excessive Heat Warnings are issued by county [parish] when any location within that county [parish] is expected to reach criteria.
Look, I was going to tell you how to calculate the heat index yourself, but the equation to get there literally looks like this.
HI=-42.379 + 20.4901528*T + 10.14333127 * RH-022475541 * T *RH - .00683783 * T * T - .05481717 * RH * RH + .00122874 * T * T * RH + .00085282 * T * RH * RH - .00000199 * T * T * RH * RH
There is a "simpler" equation when the atmospheric temperature is less than 80 degrees, but frankly, I am too lazy to type it out at this point. Don't worry, the NWS has a fancy calculator that you can do. 
I am not saying don't pay your bill, I am just saying if you forget or something happens, as long as it's as hot as the devil's checkbook, you should be ok.
KEEP READING: Get answers to 51 of the most frequently asked weather questions...
More From My Magic LC 92.1 FM