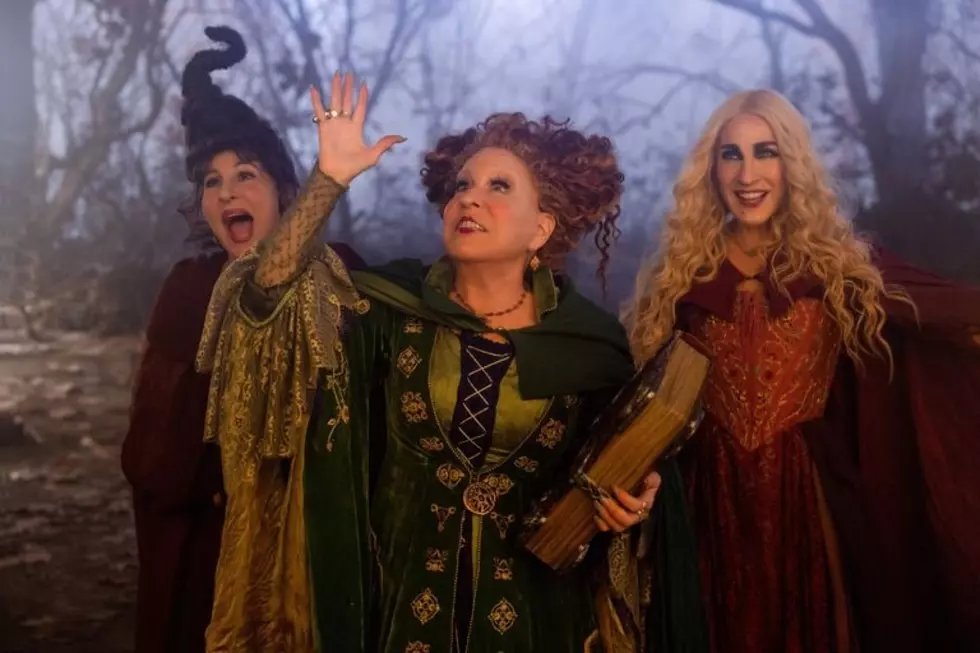 TRAILER: Hocus Pocus 2 Release Date Announced!
YouTube, Walt Disney Studios
We have been waiting 2 years for this announcement. Back in October of 2020, Bette Midler spilled the beans that confirmed the sequel was on its way including the OG sisters, Sarah Jessica Parker and Kathy Najimy. The Sanderson sisters were making a comeback. For the rest of the year, we all waited in anticipation for more confirmation, but that wouldn't come out until May 2021 with an official announcement. In June of 2021, we finally got our first trailer to look at. In just 24 hours, the trailer gained over 40 million views! Needless to say, Hocus Pocus fans were excited to even just get a glimpse of the movie.
Recently, during the D23 Expo, a second trailer was released featuring The Witch and Billy Butcherson, the good zombie. The newest trailer gives us more insight as to what the plot of this movie will be about, instead of just teasing us with random scenes. We get to see the sisters as teenagers when they first receive their magic book, then we get to see them resurrected ready to steal the souls of the teens that brought them back this time.
Hocus Pocus 2 will be released September 30 on Disney+, but can you wait til at least October to watch it? I highly doubt it!
LOOK: How Halloween has changed in the past 100 years
Stacker
compiled a list of ways that Halloween has changed over the last 100 years, from how we celebrate it on the day to the costumes we wear trick-or-treating. We've included events, inventions, and trends that changed the ways that Halloween was celebrated over time. Many of these traditions were phased out over time. But just like fake blood in a carpet, every bit of Halloween's history left an impression we can see traces of today.
More From My Magic LC 92.1 FM