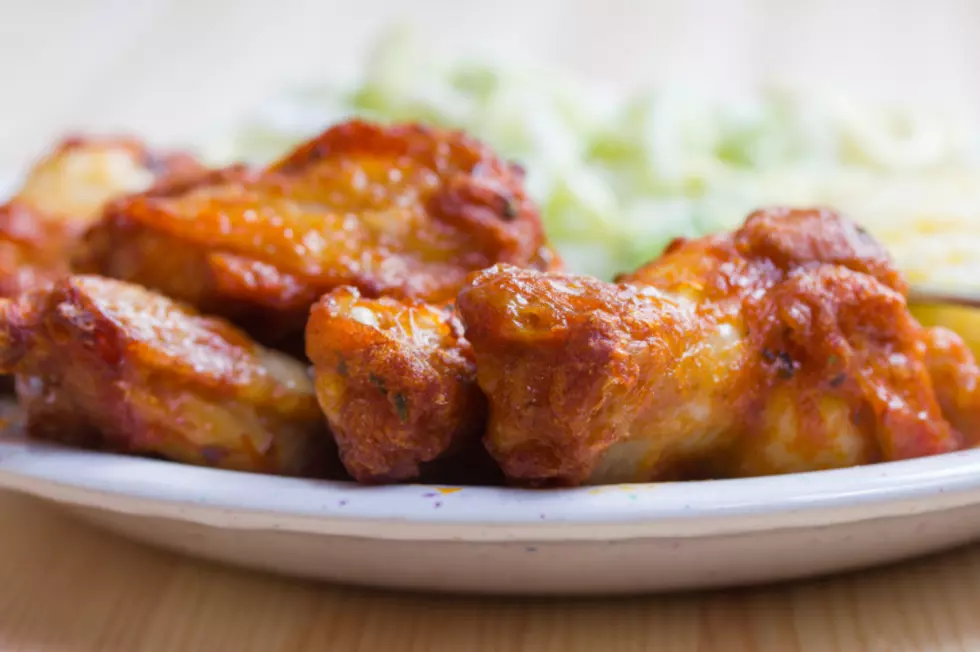 National Chicken Wing Day – What Are the Most Popular Flavors?
Teka77, ThinkStock Images
Today is probably a lot of people's favorite day because it's national chicken wing day. Some people like boneless chicken wings while some folks prefer the bone-in chicken wings.
There are so many different flavors of chicken wings out there, and here in Louisiana, we even have had people create new flavors based on Louisiana-based spices. What is the most popular flavor of chicken wings in the country?
Well, the answer is Honey BBQ is the most popular flavor, with Hot Buffalo sauce coming in second. Parmesan Garlic is America's third favorite flavor. Also, over half of Americans like bone-in wings as opposed to boneless wings.
Personally, I like both styles of wings, but bone-in wings are my favorite and my favorite flavor of wings is also Honey BBQ. Now, in the lake area, there are some unique flavors to try. One that comes to mind is called the Louisiana Rub, and let me tell you, it is full of flavor.
Most wing restaurant stores are celebrating National Chicken Wing Day today with some unique specials, so make sure to check with your local wing shack and see what they have to offer. Don't forget to get the ranch or blue cheese dipping sauce and the celery to complete your holiday celebration.
Enter your number to get our free mobile app
Essential Cajun Survival Kit
More From My Magic LC 92.1 FM