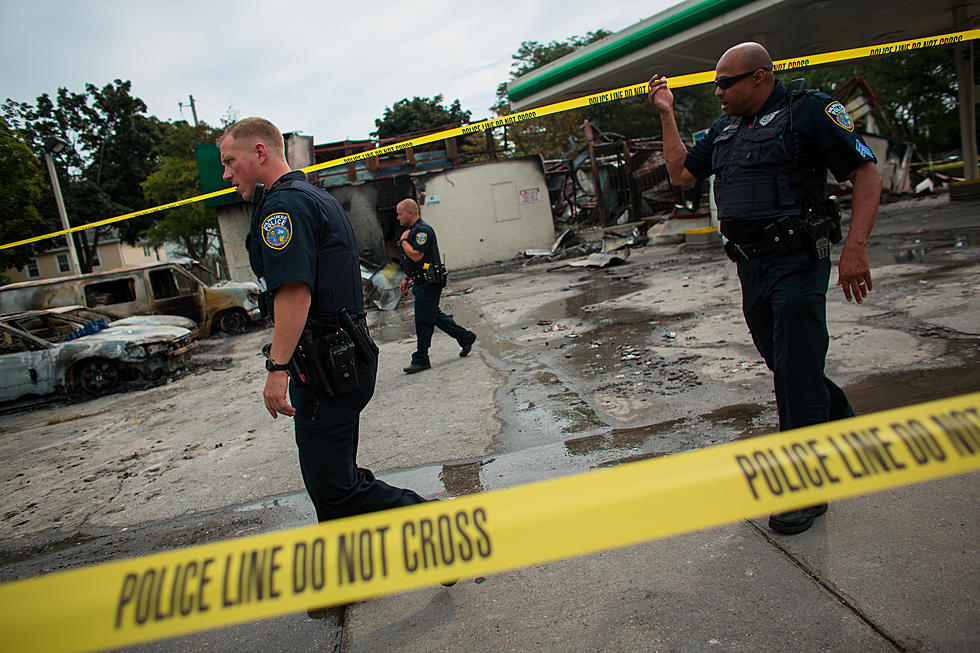 WATCH: The Hypocrisy Seen From Police in Minnesota Is Infuriating
Getty Images
I refuse to share or post the video of Daunte Wright being gunned down in Brooklyn Center, Minnesota and we are all too familiar with the tragic situation with George Floyd in Minneapolis from last year. While Minnesota is truly not the only place that has issues with violence at the hands of police, it has become a very interesting subject after I watched this latest clip.
Luke Alvine Oeltjenbruns of Hutchinson, Minnesota had a run-in with area law enforcement, but unlike Daunte and George, Mr Oeltjenbruns was very confrontational after attacking a local hardware store employee. Once the Hutchinson Police showed up and tried to apprehend Mr. Oeltjenbruns, he hit one of the officers with a hammer and proceeded to drive away, dragging the officer with him.
Check out the video of the incident:
It's things like this that truly show me that yes, police officers are trained to have restraint, but it seems to differ with the race of the person at the time. Every video I have seen of a Black individual and law enforcement has shown them either holding their hands up, trying to run on foot, or often willingly complying with an unfortunate, sad ending.
We hear there are good police officers all the time. My thing is, where are they? Are they willing to be considered a snitch or possibly be shunned because of their due diligence to do right? As a Black man, I am tired. I'm tired of the mistreatment many are feeling at the loss of a loved one and a family trying to put things back together. There needs to be justice, and those who decide to overdo the law should be held accountable.
Luke Alvine Oeltjenbruns should be held accountable for what he did to that police officer, and I don't care what his or her nationality is. Unfortunately, I am seeing more people who are African-American being killed daily with no remorse, and I just want those who look like me to have the luxury of being able to make it home to their families alive.
LOOK: 50 Black actors who made entertainment history
More From My Magic LC 92.1 FM