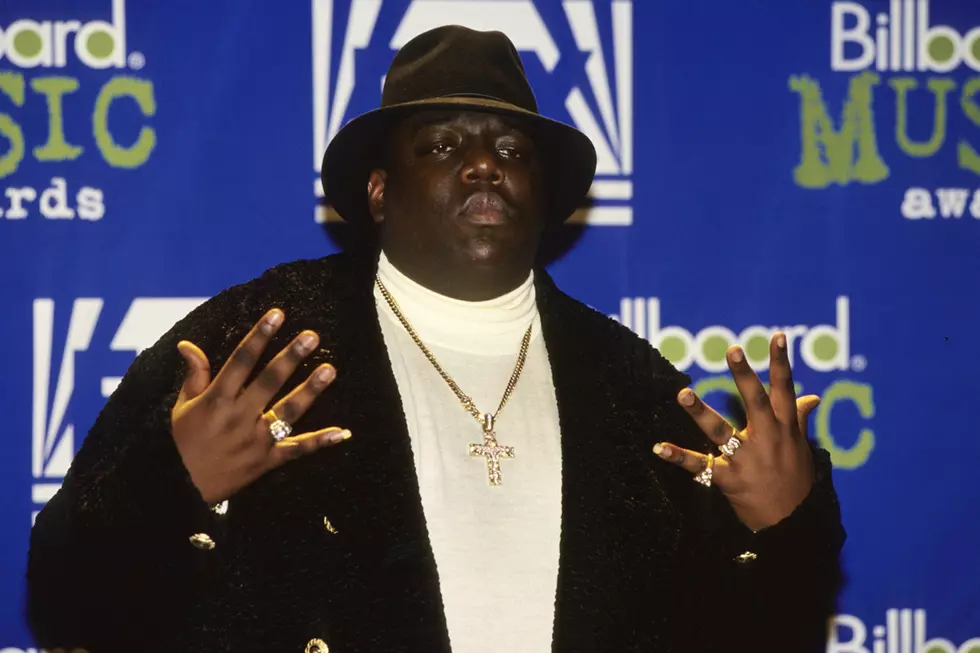 Notorious B.I.G. Nominated For Rock & Roll Hall of Fame 2020
L. Busacca, Getty Images
The Notorious B.I.G. has been nominated to be inducted into the
AllHipHop reports social media has been going bananas since the Hall of Fame announced the new nominees for next years induction. Artists are eligible for induction into the Hall 25 years after the release of their first record. Biggie's first single "Juicy," came out in September of 1994 on his debut album Ready To Die with Bad Boy Records. So he's official baby!
If nominated the late Brooklyn MC will join other rap royalty like Tupac Shakur, Run-D.M.C., Public Enemy, N.W.A., The Beastie Boys and Grandmaster Flash and the Furious Five. Other artists nominated for the prestigious honor include Whitney Houston, The Doobie Brothers, and for a third time Rufus featuring Chaka Khan have been nominated. I hope they get it this time too.
They will certainly get my vote once again!  You, the fans actually determine who makes it into the Hall of Fame. Vote once a day HERE for your favorite artist. The voting process is underway now through through January 10, 2020, so get busy. Click the link for a complete list of the Rock & Roll Hall of Fame 2020 Nominees.
More From My Magic LC 92.1 FM