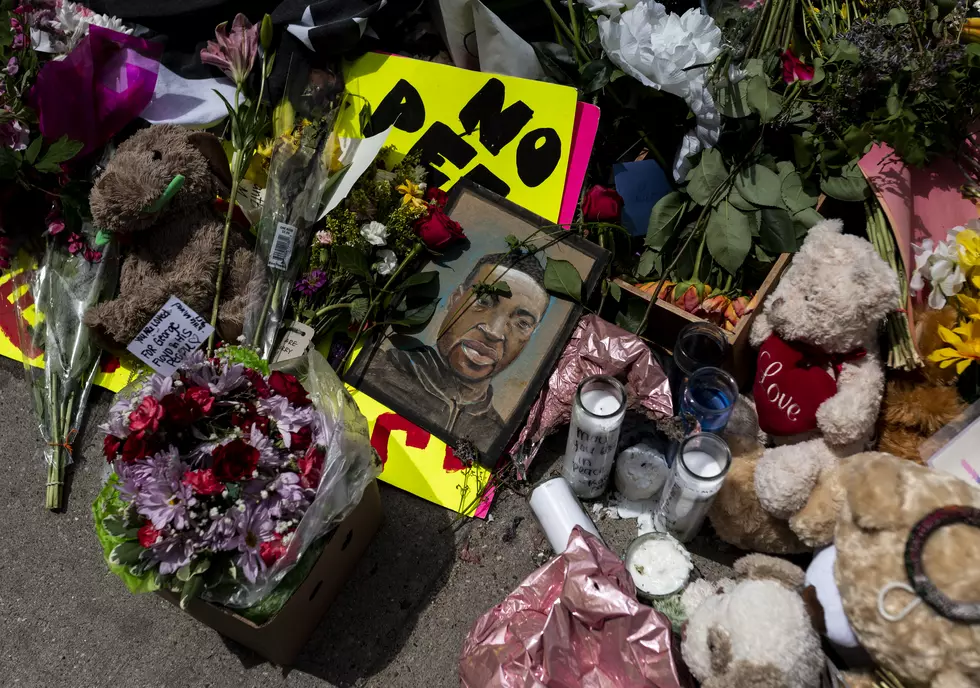 George Floyd's Brother: "Let's Do This Another Way"
Getty Images
Terrence Floyd visited the site where his brother, George Floyd, was killed by police and took his last breath. He cried as he touched the ground and prayed. A crowd of protesters wept with him, and all expressed their grief and condolences. It was a pivotal moment, but it didn't stop there. Terrence told the crowd that violence is not and will not bring his brother back.
Most of the protesting has been peaceful and meaningful. However, there are some who are taking advantage of the mass crowds to destroy property and loot stores. This is not okay. Floyd told the crowd his brother would never condone this behavior and neither does his family. However, peaceful protest, taking a knee in solidarity in honor of his brother and the hundreds of unarmed black men and women is greatly appreciated.
Terrence Floyd said he is tired of seeing scenes like his brother's play out over and over in America. Police brutality and the failure of our justice system to prosecute these crimes must stop. He offered to the protesters, "Let's do this another way." Don't destroy your neighborhoods. Vote! Floyd said this is how we are going to hit them hard. Everyone needs to educate themselves so they know who's running for election, and vote in every one. He is absolutely right! Voting is the only way we will see true change.
Enter your number to get our free mobile app
Mike Soileau Celebrates Thirty Years in Southwest Louisiana Radio
More From My Magic LC 92.1 FM